Test subjects who max out their Nerve
Overflow Gauge are immediately eliminated.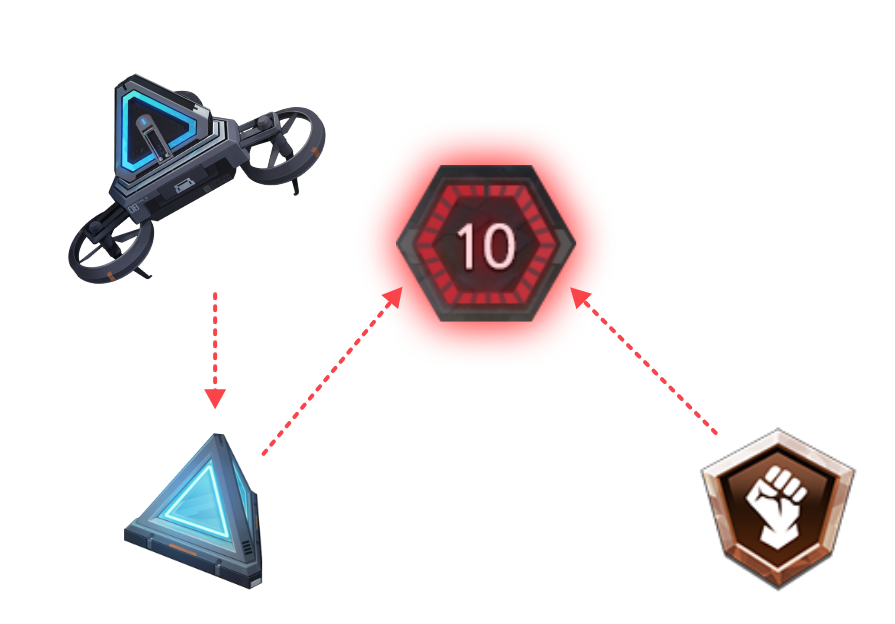 Nerve Overflow Gauge
Drop
Nerve Stabilizer
Eliminate Test Subjects
Support Pack
But don't worry!
You can counterbalance your Nerve Overflow counter
by destroying Nerve Stabilizers from shuttles
wandering the Battle Zone or eliminating other test subjects.
*Make sure you always are paying close attention to your Nerve Overflow Gauge
while in the Battle Zone!
Now it's time to join your team and
kill all of the other test subjects in the Battle Zone!